All You Need to Know About Casino Payment Bonuses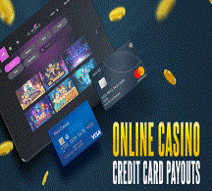 Over the years, casinos have been coming up with ingenious ways of winning the hearts of players. A casino payment option bonus is a win-win to both the casino and the players. This is one of the many ways casinos are encouraging their customers to take specific actions while still giving them the freedom to choose what they want. Not all casinos will have this type of bonus, but those that do have their reasons for featuring this offer. We've highlighted everything you need to know below.
What are Casino Payment Bonuses
A casino payment bonus is a bonus given to a player for using a given payment method to deposit to the casino. Most casinos will have this offer either as a sign-up or recurring bonus. A typical casino payment option bonus will be specified as 100% sign up and first-deposit with Neteller, for up to $100. This means you qualify for a 100% bonus if you sign up with the given casino and make the first deposit with Neteller (E-wallet). But the maximum bonus is limited to $100, meaning a $300 deposit will still earn you $100.
Some of the common online casino payment options include:
Credit Cards
Nearly every online casino allows its players to use credit cards as a payment option. The advantages of credit cards are that they are easy to use, and payment processing is fast. Also, most online casinos' enhanced security features make it safe and secure to use credit cards without disclosing sensitive information to third parties.
Even with these security measures, most players are still reluctant to use this method; for fear of credit card information ending up in the wrong hands.
E-wallet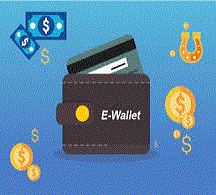 Electronic wallets such as PayPal and Neteller are some of the most common, most preferred payment options by players as it offers better security. How this payment option works is that the E-wallets companies will collect the player's money, then further credit the amount into their casino accounts.
Wire or Direct Transfer
Direct transfers mean that the player sends the money directly from their bank accounts to the online casino account or an intermediary account. This intermediary then sends the amount to the casino account.
Why Casinos Offer This Type of Bonus
There are a couple of reasons why a casino will choose to promote a given payment method. Here is why:
Security reasons - when a casino upgrades their payment gateway, they expect players to use some specific payment options to ensure their sensitive information is safe and secured. This is often the case with credit cards.
Reduced cost to the casino - Credit cards cost casino the most in fees, and most will encourage players to use other methods such as direct/wire transfers.
Encourage players to use the casino's payment method - some casinos have their payment methods, and they will promote the service with a casino payment option bonus.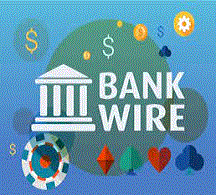 Wrapping it UP
If you're to qualify for a casino payment bonus, all you need to do is choose the payment method that's preferred by the casino. Besides the sign-up option, this bonus can also be given for a given percentage of the monthly or even weekly deposit for recurring customers.
For example, after using a particular payment method, the casino can give a 20% bonus on monthly deposits, capped at a given amount, say $200. Like the other offers, this bonus is subject to wagering requirements. Like the other bonuses, these bonuses are also subject to wagering requirements.